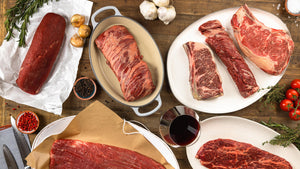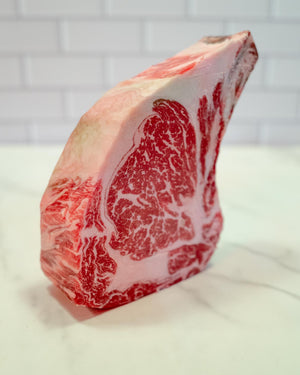 Dry Aged Steaks
Are Better Steaks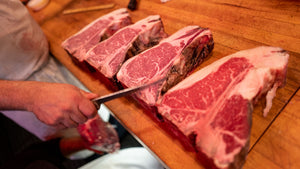 GOURMET DRY-AGED STEAKS
Since 2013, we've been providing NYC with the best quality steaks and meats.
We are pleased to now offer shipping, anywhere in the US.
MELT IN YOUR MOUTH
THE ART & SCIENCE OF DRY AGING
Dry-aged steaks are unparalleled in their taste and tenderness. Our graceful dry-aging program results in a melt in your mouth concentrated flavor, with hints of a nutty aroma.
We're passionate about our steaks and our process.
★★★★★

I wish I could give Dellapietra's six stars. It is that good. The employees are are extremely knowledgeable. The quality of the meats are out of this world.

Tyler B

Google Review
★★★★★

They weren't kidding when they told me the 60 day dry-aged ribeye was a masterpiece. Best steak I ever had. The most intense concentrated beef flavor and the fat tasted like foie gras. Crazy good product. 11/10 they're doing it right here.

Lucas B

Google Review
★★★★★

Their meat is fantastic. I always get the 65 day dry aged rib steak. It is about $70, but it makes a SPECTACULAR meal. And their service is just top notch. Can't recommend more highly.

Yana F

Google Review
★★★★★

Absolutely fantastic 70 day dry aged rib-eye. Very friendly service. The guy from Tennessee is impressed. Will definitely visit again.

David B.

Google Reviews
★★★★★

Worth every penny. Dry aged steaks don't get any better. Their burger blend ground beef will make you king of the grill (or even frying pan).

Brad P.

Google Review
IN THE KNOW
TRUSTED BY NEW YORKERS SINCE 2013
Providing the highest quality meats to home cooks, foodies, and the top restaurants in New York.
Our Story